Thai Amulets and the Occult: An Exploration into the Mystical
The cultural fabric of Thailand is woven with threads of spirituality, mysticism, and faith. Central to this theme, are Thai amulets, or "Pra Krueang," which have been deeply embedded in Thai culture for centuries. These amulets, varying in shapes, sizes, and designs, are believed to possess unique powers and benefits. They serve dual purposes: as reminders of Buddhist teachings and as conduits for the Buddha's magical power. Buddhist amulets are of course always auspicious spiritual objects, whereas occult, animist or necromantic amulets which are not directly related to Buddhism, and pre-date it, may or may not be auspicious in purpose. However, most amulets in Thailand will be auspicious in nature, be they Buddhist, Animist or Occult, with just a few exeptions. Occult amulets serve worldly purposes, and can be of auspicious or inauspicious or even a neutral nature, for example to invoke power of attraction, convincing speech, commanding power over others, windfalls and lucky fortunes, and on the dark arts side, there are spells and amulets designed to harm opr to cause separation of husband and wife, and other such inauspicious deeds. Suffice to say, the world of Thai amulets emcompasses not only the world of Thai Buddhism and auspicious blessings, but also Occult, Animism, Necromancy and Black Magick.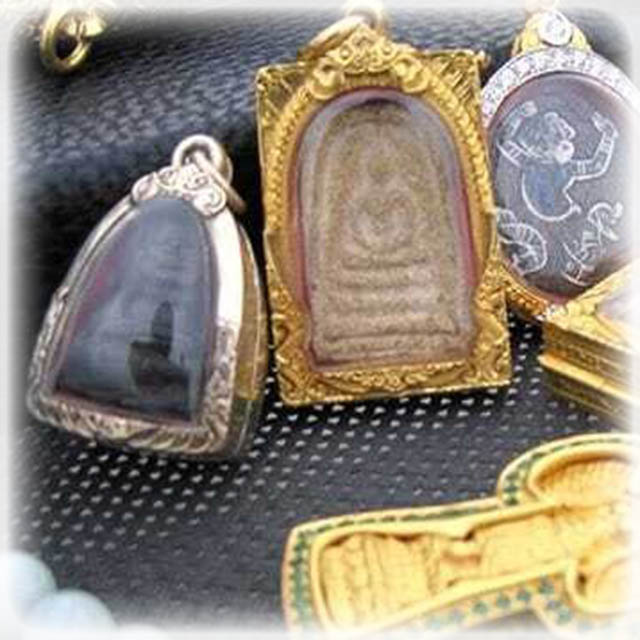 The Significance of Amulets in Thai Culture
The value of amulets in Thailand is indicative of the influence of diverse faiths. In times of insecurity, precipitated by economic worries or life's instability, amulets become a source of comfort, restoring confidence to their wearers. The perceived positive outcomes from worshipping these amulets have contributed to their increasing popularity and value.
However, the realm of Thai amulets extends beyond Buddhism. It is intricately linked with Thai occultism, a practice often misconstrued as black magic due to folklore, urban legends, and cinematic portrayals. This association often conjures images of summoning malevolent beings for nefarious purposes such as cursing or harming others.
Thai Occultism: Beyond Black Magic
Contrary to popular belief, Thai occultism transcends black magic. It represents an amalgamation of Buddhism and spiritual religion in Thailand. The belief system is so extensive and diverse that even an average local might be oblivious to Thai occult practices unless they venture beyond the confines of modern Bangkok into the more rural regions of Thailand.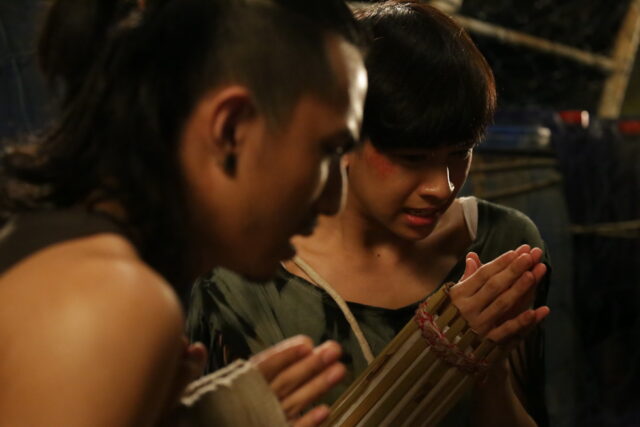 Thailand is divided into three main regions of practice. Dai, encompassing the southern part including Bangkok, is commonly associated with monks and chants for protection. Conversely, Issarn in the north-east region is where practitioners concentrate more on black magic and spells related to charm and wealth. Despite the apprehension and misunderstanding surrounding Thai occultism, it remains a significant component of broader Thai culture. Thai Occultism is as alive today as it was 1000 years ago, and is an integral part of Thailand's rich cultural heritage, where local beliefs coexist with Brahmanism, Animist Beliefs, Occult Shamanistic practices, and Buddhism.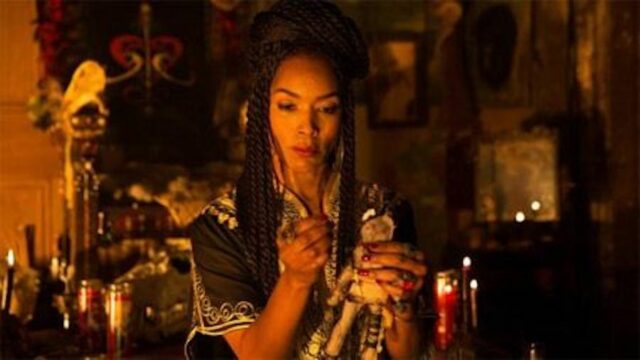 A Glimpse into Ten Renowned Thai Amulet Terminologies
As part of this exploration into the mystical world of Thai amulets and occultism, here is a list of ten well-known Terminologies used when talking about Thai amulets:
Pra Krueang: This is a general terminology used for all kinds of amulets and talismans, some are small Buddha images but can also feature images of monks, maestros, the Bodhisattvas, and other gods, as well as all other forms of Buddhist, Animist and Occult Charms. 'Pra Krueang' means basically all types of Thai amulets
Pra Soom Kor: Found in a large pagoda in Kamphaeng Phet province during digging, it is believed to be created by a king in the Sukhothai period (AD 1238-1438).
Kumarn Tong (the golden child): Contrary to much information found on the world wide web, Kumarn Tong is not just a spirit adopted by a shaman, as claimed in some blogs wrtitten by people without the proper knowledge, but represents an amalgamation of Buddhism and spiritual religion in Thailand. The practice originated from a tradition in Thai occultism which involved invoking stillborn babies. The authentic Kumarn Tong was obtained from desiccated fetuses. The body was taken to a cemetery for ceremonial rituals to invoke a Kumarn Tong. After the rite was completed, the dry-roasted Kumarn was sometimes painted with Lacquer and Gold Leaf. Some Kumarn Tong effigies are however molkded from clay, made from an admixture of bone powders and funereal earths, and corpse oils. There are also Kumarn Tong amulets carved from sacred materials, and even found in cast metal using alchemical metallurgy, and insertion of bones or other necromantic parts of a corpse to invoke the spirit of the child ghost.  There are specific mantras or "Kata" for chanting to empower and call upon its blessings.
Nang Kwak (goddess of fortune): Nang Kwak exists as both a statue, Pha Yant (Yantra Cloth) and small portable amulet. The image of Nang Kwak features a woman wearing traditional Thai costume and accessories.
Jatukham Ramathep: An amulet depicting the image of two gods – Thao Khattukham and Thao Ramthep.
Luang Phu Tuad: An amulet bearing the likeness of Luang Pu Thuad from Wat Chang Hai.
Pra Somdej Toh: An amulet bearing the likeness of Pra Somdej Toh.
Taw Waes Suwan: Taw Waes Suwan Asura Deva (Kubera), also spelled 'Thao Vessuvan", is an amulet considered amongst the most powerful Deities for Big Business, Wealth Attraction, Commanding Power, Anti Black Magic and Status.
Pra Pidta: The Pra Pid Ta (พระปิดตา in Thai), also known as the Closed-Eye Buddha, is a revered Thai amulet. Despite its name, the Pra Pid Ta does not merely represent a Buddha with closed eyes. Instead, it symbolizes a monk or the Buddha himself in deep meditation (Dhyāna), entering the profound state of Nirodha2.The term 'Pid Ta' translates to 'covering the eyes', and this posture is often associated with various Buddhas, Bodhisattvas, or Deities1. The amulet's design, with the eyes and sometimes other orifices closed, signifies a turning inward, a withdrawal from the external sensory world1. This is a reflection of the meditative journey towards inner peace and enlightenment.The state of Nirodha, central to the symbolism of the Pra Pid Ta, is a fundamental concept in Buddhism. Nirodha, which can be translated as "cessation," "extinction," or "suppression," refers to the cessation or renouncing of craving and desire.

Pra Pid Ta Metallic Loi Ongk Statuette Buddha Stratuette in Lek Nam Pi Alchemical Substance

Pra Pid Ta in Nuea Pong Muan Sarn Sacred Powders from Kroo Ba Na

Pra Pid Ta Pong Prai Kumarn with Jivara Monks Robe attached from Luang Phu Tim of Wat Laharn Rai Temple in rayong

It is the third of the Four Noble Truths, stating that suffering (dukkha) ceases when craving and desire are renounced.Nirodha is not merely an absence or negation, but rather it represents the attainment of a state of perfect peace and freedom from suffering34. This is achieved through the cultivation of the Noble Eightfold Path, which includes practices such as right understanding, right intention, right speech, right action, right livelihood, right effort, right mindfulness, and right concentration.

The realization of Nirodha leads to Nibbana (also known as Nirvana), marking the end of the cycle of rebirth and suffering.In essence, the Pra Pid Ta amulet serves as a tangible reminder of this profound Buddhist teaching. It symbolizes the potential within all of us to achieve inner peace and liberation through mindful living and meditation. Whether worn as a pendant or carried in a pocket, it is believed to offer protection and good luck to its bearer5, serving as a constant reminder of our inherent potential for spiritual growth and enlightenment.

Pra Rod: Believed to provide protection from physical harm. The Phra Rod Lampun, also known as Pra Rod, is an incredibly revered and sought-after Buddhist amulet. It holds deep historical and spiritual significance in Thai culture, particularly in the northern region of Thailand.Originating from Lampang Province in northern Thailand, the Phra Rod Lampun amulet is intricately linked to the Lanna Kingdom, which flourished in the northern part of the country. This region was known for its rich Buddhist heritage, and the amulet is believed to have been created during the reign of this ancient kingdom.

The amulet typically features an image of Buddha, often in a seated meditative posture, crafted from sacred materials or metals. It is meticulously designed, sometimes adorned with inscriptions or symbols associated with Buddhist teachings, protection, and auspicious blessings. Devotees and collectors seek out the Phra Rod Lampun amulet for its reputed protective and spiritual properties. It's believed to offer its wearers divine protection, guidance, and blessings. Many individuals wear this amulet as a means of seeking spiritual support, safeguarding themselves against harm, and attracting positive energy into their lives.

Pra Pim Pra Rod Kru Tap Khaw Ancient Amulet Find

The creation and distribution of these amulets are often associated with revered monks, temples, or sacred sites. This association further enhances the amulet's perceived power and sanctity among those who believe in its potency. Due to its historical significance, spiritual symbolism, and perceived blessings, the Phra Rod Lampun amulet holds a special place in the hearts of believers and collectors not just in Thailand but also in various parts of the world. It's cherished for its connection to history, its symbolic representation of Buddhist teachings, and the spiritual protection it's believed to provide.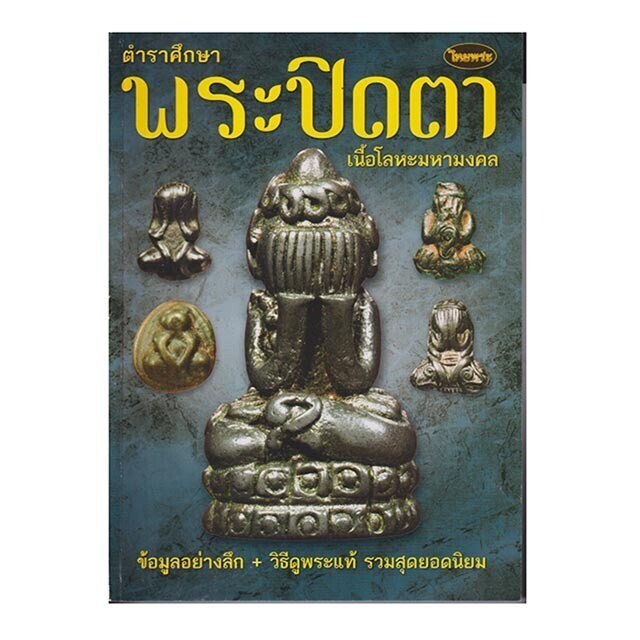 The amazing and immensely complex world of Thai amulets and occultism, is a fascinating journey into an ancient tradition that spans back in truth, beyond the history of Siam, and back to the times of early civilization, for indeed, the practice of OPccultism is older than Buddhism, and this is one of the resons for its prevalence in the present day, and how these beliefs and practices became amalgamated into Thai Buddhism. It provides a unique insight into how faith, culture, magic, belief, religion, and superstition intertwine in everyday life in Thailand.