The Mystical Allure of Thai Amulets in the Land of Smiles
For generations, Thai amulets have woven their magic into the fabric of Thai culture and heritage, becoming a symbol of Thai identity that is both captivating and alluring. These petite and often intricately crafted trinkets are believed to bestow good fortune, safety, and prosperity upon those who bear them. Despite their wide use and popularity, the background, symbolism, and cultural import of Thai amulets remain largely unknown to the outside world.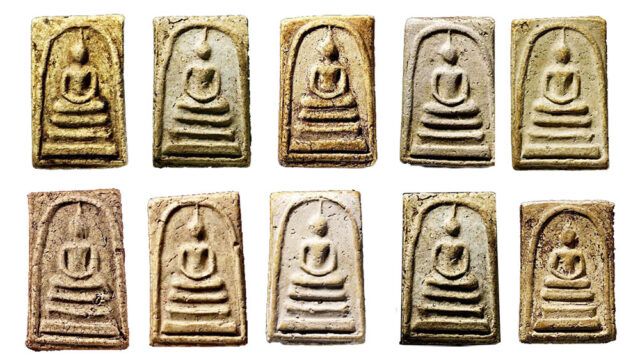 An Enigma Wrapped in a Mystery: Thai Amulets Explained
Thai amulets are tiny and portable talismans that are typically worn or carried close to the heart. They may take the form of pendants, necklaces, bracelets, or other types of jewelry and are usually fashioned from metal such as bronze or silver, adorned with intricate designs, images, or inscriptions.
The roots of Thai amulets can be traced to ancient Buddhist customs, and are believed to possess spiritual power and protective capabilities. Over the course of time, the usage of amulets evolved, becoming an integral part of everyday life in Thailand and embraced by people from all walks of life.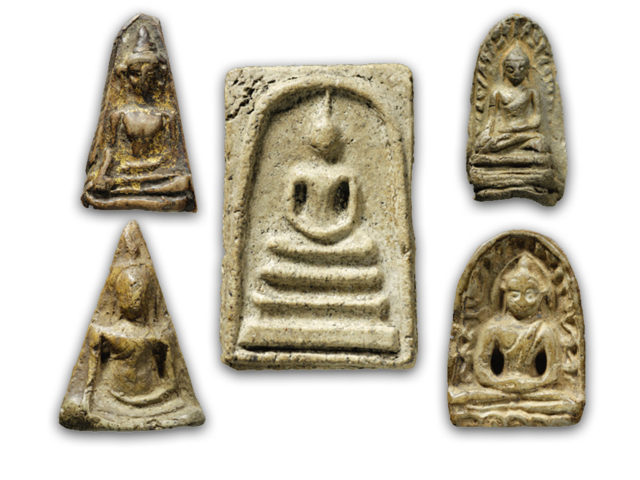 A Rainbow of Thai Amulets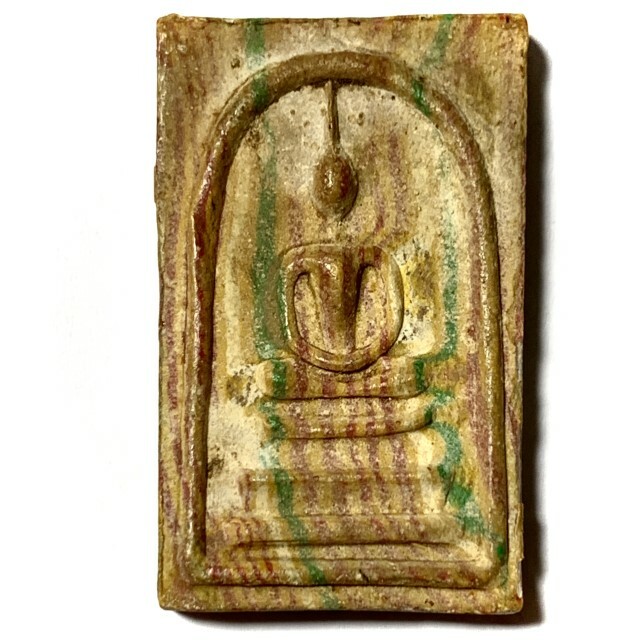 There is a massive pantheon of Thai amulets, each with its unique history, symbolism, and cultural significance. Some of the most common types of Thai amulets include:
Guru Monk Images: These amulets which have been blessed by, or carry the blessing in spirit, of Great Buddhist Guru-Monks, and contain the essence of their spiritual power. They come in a variety of shapes and sizes, in different materials, and are often adorned with intricate designs and magical inscriptions, in Sacred Script.
Phra Somdej Amulets; Sacred powder Buddha images in various forms, known as 'Pim'. These amulets are known for their protection, and power to attract promotion of status, and improve Karma, as well as being a top preferred amulet of Buddhists, for reminding oneself of the Buddha, the practice, and one's precepts. Apart from protection, these amulets are said to improve meditation, and help to keep a peaceful heart. The most famous Pra Somdej amulets came from the Great Monk Somdej Phra Puttachan Toh of Wat Rakhang.
Royal Amulets: These amulets depict images of Thai kings and queens, and are believed to possess the spirit and power of royalty. They are highly sought after and are considered to bring great luck and success to their wearers.
Luang Phor Tuad Amulets: These amulets feature the image of the famous Buddhist monk Luang Phor Tuad and are believed to bring peace, safety, and prosperity. They are considered to be one of the most powerful types of Thai amulets and are widely popular.
Yant: These amulets feature sacred inscriptions, known as "yant" (Yantra), and are a form of Sacred Geometry spell, believed to bring good luck and protection to their wearers. They are typically made on sacred cloth such as corpse cloth, magically blessed red or white cloth, monks robe, or sil screen prints, also hand inscribed ones, these being known as 'Pha Yant' (Yantra cloths), whereas other Yant are embossed upon the surface of metallic coins, and inscribed on metallic, skin hide, wood, or other materials, and rolled up to make magic scrolls, known as 'takrut'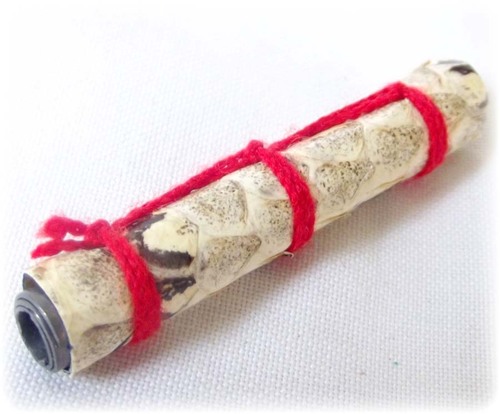 The Power of Thai Amulets: Fact or Fiction?
The belief in the spiritual power of Thai amulets is deeply ingrained in Thai culture, and many Thais believe that they bring good luck and protection to those who wear them. However, the true nature and extent of their power remains a mystery, shrouded in the mists of time.
Regardless of whether the power of Thai amulets is real or merely a matter of faith, they remain a symbol of Thai culture and heritage, a testament to the rich tapestry of traditions that make up the Land of Smiles. Thai amulets are more than just simple trinkets; they are a cultural icon that embodies the beliefs, hopes, and dreams of the Thai people. Whether you are a collector, a curious traveler, or simply someone who appreciates beauty and cultural significance, Thai amulets are sure to captivate and enchant you with their mystical allure. So why not take a journey into the fascinating world of Thai amulets and discover the magic for yourself?